---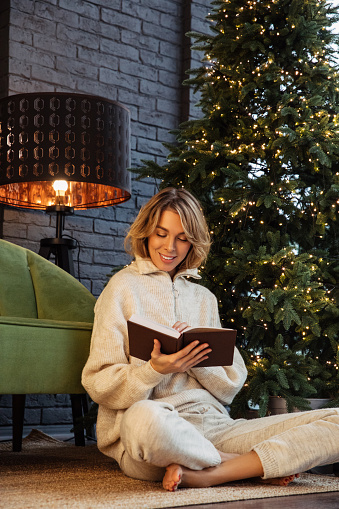 ---
Stocking stuffers, gift exchange, presents for Hanukkah, secret santa . . . we are all starting to prepare our lists. Reading reviews, linking the right item, combing through gift guides; searching for the perfect gift can be time consuming. We've taken the holiday hassle out of at least one gift this year. Check out this round up of our top 5 favorite books. Put the link or your list or pick up one for your office gift exchange.


1. Atomic Habits An Easy & Proven Way to Build Good Habits & Break Bad Ones

James Clear https://amzn.to/2H2sOUS
No matter your goals, Atomic Habits offers a proven framework for improving--every day. James Clear, one of the world's leading experts on habit formation, reveals practical strategies that will teach you exactly how to form good habits, break bad ones, and master the tiny behaviors that lead to remarkable results.


2. Grinding It Out: The Making of McDonald's
Ray Kroc https://amzn.to/31uhmJA
Few entrepreneurs can claim to have radically changed the way we live, and Ray Kroc is one of them. His revolutions in food-service automation, franchising, shared national training, and advertising have earned him a place beside the men and women who have founded not only businesses, but entire empires.


3. If You're Not First, You're Last: Sales Strategies to Dominate Your Market and Beat Your Competition
Grant Cardone https://amzn.to/2NagN3A
If You're Not First, You're Last is about how to sell your products and services—despite the economy—and provides the reader with ways to capitalize regardless of their product, service, or idea. Grant shares his proven strategies that will allow you to not just continue to sell, but create new products, increase margins, gain market share and much more.


4. Knock Your Socks Off Selling
Jeffrey Gitomer https://amzn.to/2KCDXhh
Describes the characteristics of a successful salesperson, and discusses cold calls, networking, top down sales, customer needs, closing, and problem solving.


5. Mindset: The New Psychology of Success
Carol Dweck https://amzn.to/31K2KFV
After decades of research, world-renowned Stanford University psychologist Carol S. Dweck, Ph.D., discovered a simple but groundbreaking idea: the power of mindset. In this brilliant book, she shows how success in school, work, sports, the arts, and almost every area of human endeavor can be dramatically influenced by how we think about our talents and abilities.