---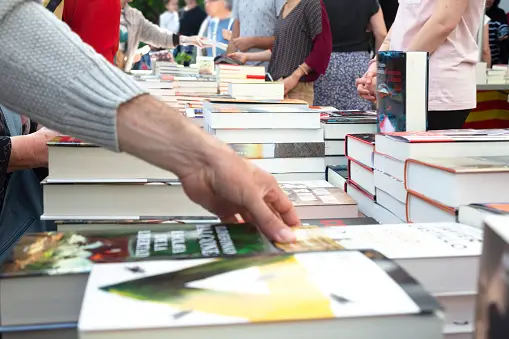 ---
Novice to expert, first time manager to CEO, everyone is at a different place in their sales journey. At different points along the way different strategies and methods could be useful to mold and shape your technique or position you to step into the next leadership position. Check out this month's top five books. There is something for everyone; fundamental principles, goal setting, new sales tactics, growth and development, and leveraging data for success. Order one today!
The Compound Effect
Darren Hardy
No gimmicks. No Hyperbole. No Magic Bullet. The Compound Effect is a distillation of the fundamental principles that have guided the most phenomenal achievements in business, relationships, and beyond. This easy-to-use, step-by-step operating system allows you to multiply your success, chart your progress, and achieve any desire. If you're serious about living an extraordinary life, use the power of The Compound Effect to create the success you want.



Goals
Zig Ziglar
Do you ever find yourself confusing activity with accomplishment? In this book, legendary speaker and author, Zig Ziglar points out you can't hit a target you don't have. He shares the 4 Reasons People Don't Set Goals. Anyone can be, do, and have more.



Jeffrey Gitomer's Sales Manifesto: Imperative Actions You Need to Take and Master to Dominate Your Competition and Win for Yourself...For the Next Decade
Jeffrey Gitomer
The book, and it's resource links, will take you, the reader, to explanations that will disrupt old world sales tactics that no longer resonate with buyers, and sets easy to understand and implement elements of what it will take to win more profitable sales.



Strategy: How to Crush the Competition – Tactics For Business Growth & Development
Martin Anderson
Starting and growing a business can be extremely tough on your own, however with the the strategies laid out in this book you will undoubtedly be able to find new innovative ways compete with your largest rivals.



Winning with Data: Transform Your Culture, Empower Your People, and Shape the Future
Frank Bien and Tomasz Tunguz
Big data is becoming the number-one topic in business, yet no one is asking the right questions. Leveraging the full power of data requires more than good IT—organization-wide buy-in is essential for long-term success. Winning with Data is the expert guide to making data work for your business, and your needs.