By Henry Glickel | Posted on October 04, 2019 at 11:48:22 AM
Category: Article
---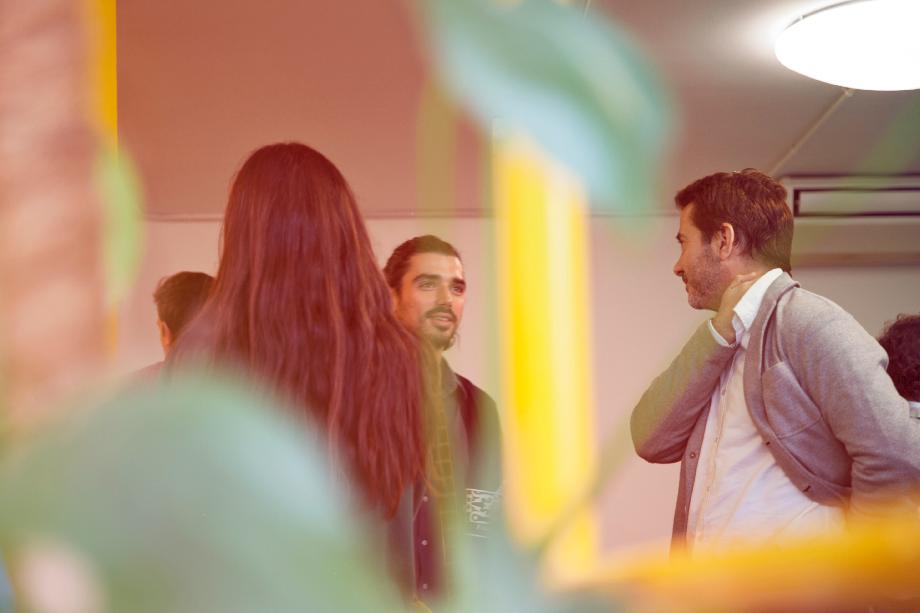 ---
Job interviews are always a nerve-wracking and stressful experience. Taking part in a group interview only increases these feelings for most of us. In the group setting it is no longer just about making a good impression on the hiring manager, but also about setting yourself apart from the rest of the candidates. Here are 5 tips to help you stand out in your next group interview.
Stay true to yourself.
This one sounds simple enough, but take a seat next to "Know-it-all Alan" or "Chatty Cathy" & it will be tempting to try and keep up. Let your own unique personality shine through. You want a hiring manager to see exactly what you bring to the table and be able to determine if that makes you a good fit for the company.
Be polite.
Group interviews are a great way to see how candidates will interact not only with people in authority (like the interviewer), but also their peers. You may think that your experience or expertise puts you miles ahead of your competition, but never let that show in a condescending manner during the interview. Even if you have a great idea to interject, refrain from interrupting other candidates or hogging the conversation. Hiring managers will be paying just as much attention to how you're interacting with the group as they are to your answers to their questions.
Be confident.
Although being polite and respectful is very important, don't allow that to make you appear unsure of yourself. Remaining composed and answering questions with confidence will show the hiring manager that you are prepared for the interview and also ready for the job. Companies want to hire people who know that they are ready to take the position on and confident in their own abilities to handle the new tasks.
Provide memorable examples and stories.
This one can be a little tricky, but it's important to be sure that you answer questions in a way that will make the interviewer remember you. Rather than just listing off your skills or answering with a simple "yes I can do that", provide stories from previous jobs to back up your experiences. Stories are more likely to be remembered out of a large group than simple numbers or facts.
Express your interest in the company.
Avoid walking into the interview knowing nothing more than the name of the company. Do enough research beforehand to come prepared with questions about the company as a whole and your specific role. Bonus points for taking the time to learn a little about the people who will be conducting the interview as well.


Looking to find your next career move?
Finding your next great career opportunity could be right around the corner. Our hiring specialty is sales and we have placed top sales talent with great clients for over 30 years. We hire from entry-level candidates to C-suite executives we work across a vast variety of industries. Grab next level opportunities with our sales recruitment services as we are hiring people who are experts and leaders in sales.

Our recruiters hold the CPC, CTS, CERS designations. These certifications represent evidence of adherence to the highest ethical principles and standards of recruiting. Candidates can expect to work with a recruiter that will listen and work with you to find not just a job, but an opportunity that will take your career to the next level. Get in touch today.
---
Previous Page
---