About Sheri Pintarelli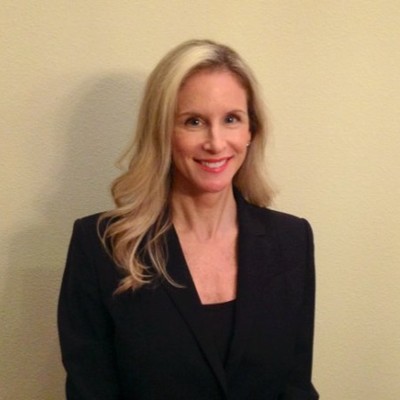 Sheri L. Pintarelli joined the Sales Recruiters team in 2013 bringing over 20 years of diverse sales experience and has quickly become our Talent Acquisition Guru. Her expertise in the sales industry, along with her dedication and passion for equipping candidates with the needed skills for successful hires, lead her to Sales Recruiters, Inc., where she has become our 'Headhunter Maven.' Sheri manages nationwide searches for top producing sales talent and is successful in screening and placing 'rock star' candidates with SRI's clients. During her career, Sheri has built successful long-term relationships with her clients by establishing trust and providing excellent customer service. In addition, Sheri earned the CPC (Certified Placement Consultant) designation from The National Association of Personnel Services in 2014. This designation is highly respected within the recruitment industry and demonstrates her passion for helping her current clients recruit and hire top sales talent. Sheri's clientele represents many areas including industrial, software, hardware, medical, services, high-tech, pharmaceuticals, business products, and more. She places candidates from diversified backgrounds and experiences; from entry-level to sales representatives, account executives to product managers, and sales engineers to vice presidents across the US.
Email: sheri@salesrecruiters.com
Website: https://www.salesrecruiters.com
Category: Book Review
In today's competitive business landscape, the art of salesmanship plays a pivotal role in achieving top performance and driving organizational success. Books dedicated to mastering the art of sales have become indispensable resources for professionals seeking to excel in this dynamic field. This month...
Category: Article
As companies emerge from the Covid-19 pandemic, demand for salespeople is increasing dramatically, so why is there a shortage of sales talent? With the opportunity to make good money, you'd think it would be an attractive prospect for many, especially coming out of such uncertain times. So what's the...
Category: Article
As sales has evolved and expanded, sales management has become multidisciplinary. Sales managers - among other things - recruit, equip, forecast, fire, direct, and motivate. Their objective is to increase sales and profitability as they hold responsibility for revenue generation at a firm. Maybe you are looking...
Category: Book Review
As summer begins to come to a close, we're working to sneak in reading just a few more books for both business development and personal development. Here are just three titles we've added to our Amazon cart this week. Maverick! Ricardo Semler Semler turned his family's...
Category: Article
Having an effective sales team in place is vital to the success of any company and traditionally these roles have always been carried out on site as teams work in-person. Due to the impacts of COVID-19 attitudes are starting to shift among employees and job seekers alike, with...
Category: Article
Hiring sales talent can be tricky, when working to make sure they're a right fit for your company but also that they're going to deliver the results you desire. Your sales team should be able to think on their feet, build long-lasting relationships, and most importantly sell -...
Showing Page 1 to 3 of 17 Article Posts