About Sheri Pintarelli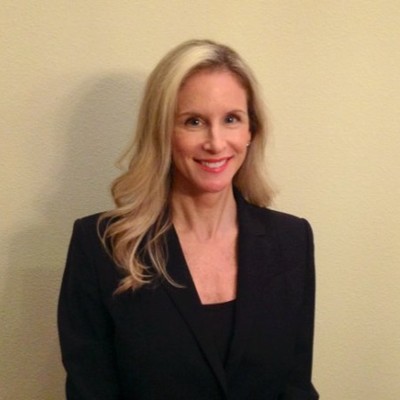 Sheri L. Pintarelli joined the Sales Recruiters team in 2013 bringing over 20 years of diverse sales experience and has quickly become our Talent Acquisition Guru. Her expertise in the sales industry, along with her dedication and passion for equipping candidates with the needed skills for successful hires, lead her to Sales Recruiters, Inc., where she has become our 'Headhunter Maven.' Sheri manages nationwide searches for top producing sales talent and is successful in screening and placing 'rock star' candidates with SRI's clients. During her career, Sheri has built successful long-term relationships with her clients by establishing trust and providing excellent customer service. In addition, Sheri earned the CPC (Certified Placement Consultant) designation from The National Association of Personnel Services in 2014. This designation is highly respected within the recruitment industry and demonstrates her passion for helping her current clients recruit and hire top sales talent. Sheri's clientele represents many areas including industrial, software, hardware, medical, services, high-tech, pharmaceuticals, business products, and more. She places candidates from diversified backgrounds and experiences; from entry-level to sales representatives, account executives to product managers, and sales engineers to vice presidents across the US.
Email: sheri@salesrecruiters.com
By Sheri Pintarelli | Thu Jan 28, 2021
Category: Article
Hiring sales talent can be tricky, when working to make sure they're a right fit for your company but also that they're going to deliver the results you desire. Your sales team should be able to think on their feet, build long-lasting relationships, and most importantly sell -...
By Sheri Pintarelli | Tue Oct 20, 2020
Category: Book Review
As fall is here and winter just around the corner, we're all likely to be spending a little more time indoors. With that, we've rounded up five titles we think you'll enjoy diving into to deepen your business development skills and explore creative ideas for...
By Sheri Pintarelli | Wed Aug 19, 2020
Category: Book Review
Do As I Say, Not As I Did!: Gaining Wisdom In Business Through The Mistakes Of Highly Successful People Carol Frank This modern take on "Aesop for the Entrepreneur" shares candid and poignant stories of overcoming adversity from thirty of today's business leaders in a highly personal,...
By Sheri Pintarelli | Mon Jul 06, 2020
Category: Article
Looking for a job is hard right out of college, young and fresh, but looking for a job over the age of 40 can be an even harder challenge in many situations. It can certainly be done, and great men and women over the age of 40 are continually hired! Embrace...
By Sheri Pintarelli | Sun Feb 02, 2020
Category: Book Review
Buck Up, Suck Up, And Come Back When You Foul Up James Carville and Paul Begala The political strategists who directed the Clinton campaign's War Room reveal the lessons and secrets from their hard-fought battles -- and how to use these highly effective strategies for...
By Sheri Pintarelli | Sat Jan 04, 2020
Category: Article
Congrats- you have landed an interview! Now what? It is important to dress for success and make a positive first impression that will last. Many times people ask "does your appearance really impact getting the job or not?" And the answer is, "YES". A first impression on a recruiter conducting an...
Showing Page 1 to 2 of 11 Article Posts