About Marilyn Jackson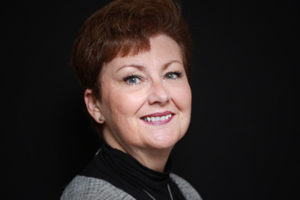 Marilyn joined Sales Recruiters, Inc. in January 2003 after consulting with SRI since 1998. Previously, Marilyn was the President of DataStaff Solutions, Inc. and was a consultant in Business Management, Staffing Industry Training, and Computer/Database Management. We are pleased that Marilyn now brings her extensive training and experience to SRI. Marilyn is a Certified Personnel Counselor (CPC), Certified Temporary-Staffing Specialist (CTS), Certified Validated Trainer (NAPS), and Certified Human Resource Mediator. She has sat on numerous boards and committees, including several National Search Committees for Fortune 500 Companies, and the National Advisory Board for Personnel Certification for the National Association of Personnel Services (NAPS). Marilyn was the recipient of the Paul Woodbury Award representing outstanding service to the Personnel Industry. In 2015, Marilyn Jackson received the Lifetime Achievement Award at the 2015 NAPS Annual Conference.
Email: marilyn@salesrecruiters.com
By Marilyn Jackson | Thu Dec 19, 2019
Category: Article
Our Commitment To The Community Is Strong Community involvement is an integral part of Sales Recruiters, Inc.'s culture and core values. The SRI mission includes the objective "to be socially responsible through philanthropy, community service and the way we operate our business, leading to mutually strengthened social benefit and economic performance".
By Marilyn Jackson | Mon Jan 14, 2019
Category: Article
(Atlanta, GA – 2019) – The National Association of Personnel Services (NAPS), the association with the longest and most comprehensive history of professional credentialing in the staffing industry, announces the renewal of the Robert P Style Firm Accreditation Program to Sales Recruiters/Barclay Personnel for a Sixth year. Ryan Scott, CPC Credentialing...
Showing Page 1 to 1 of 2 Article Posts