About Henry Glickel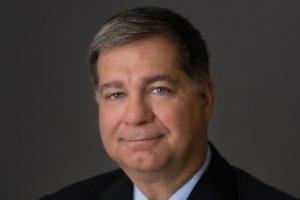 In his 20 plus years of recruiting, Henry has successfully conducted over 1000 searches in the area of sales, accounting/finance, IT, Human Resources, Client Services, Managers, Vice Presidents, and members of the C-suite and Board of Directors for small and large private and public companies. Henry was awarded "Most Valuable Player" by the president of BAO. In 2009 Henry earned the Certified Employee Retention Specialist (CERS) designation from the National Association of Personnel Services. The CERS credential (along with the CPC and CTS certifications) are the only national designations recognized globally by the personnel services and staffing industry. At the time of the designation, Henry was one of only 40 staffing professionals to have the designation. Currently, Henry is a Board of Director for the National Association of Personnel Services as well as their trainer for the immersion CERS training and certification. In 2012, Henry was named the H. Michael Boyd Excellence in Employment by the Association of Employment Professionals. An acknowledged leader in the industry, Henry has been published several times and is the author of the book "The Power of Proactive Recruiting", available in written, eBook and audiobook on Amazon, Itunes and Lulu Press.
Email: henry@salesrecruiters.com
By Henry Glickel | Fri Sep 11, 2020
Category: Article
When it comes to hiring, asking the right questions in an interview is vital. While hearing about a candidate's job history, education, and skill credentials are important, it could be argued that the most important information you need to make a right hire is hearing...
By Celina Fouts, Henry Glickel | Wed Sep 02, 2020
Category: Book Review
Reading is a great way to be productive and pass time. As social distancing orders continue to remain across the United States and the world, there's no better time to freshen up your business leadership skills with a few highly recommended books. We've asked President of Sales Recruiters, Inc., Henry...
By Henry Glickel | Fri Aug 21, 2020
Category: Article
On June 5, 2020, Henry Glickel, President of Sales Recruiters, Inc. joined together with area business leaders to answer questions from community businesses both small and large during COVID-19. In just a few short months, the pandemic has caused many businesses to reduce their number of employees and restructure how...
Category: Article
Making a hire with a virtual interview via Zoom? Now more than ever it's becoming challenging for businesses to interview and hire the right candidate. Add on remote training and working for many amid COVID-19 and businesses feel even more nervous when talking about hiring. We've outlined 12 questions...
By Henry Glickel | Wed Jul 22, 2020
Category: Book Review
Looking to help your business grow? Spend some time nose deep with these seven books: Purple Cow: Transform Your Business by Being Remarkable In his new bestseller, Seth Godin urges you to put a Purple Cow into everything you build, and everything you do, to create...
By Henry Glickel | Thu Jul 02, 2020
Category: Book Review
Reengineering the Corporation James Champy and Michael Hammer The most successful business book of the last decade, Reengineering the Corporation is the pioneering work on the most important topic in business today: achieving dramatic performance improvements. This book leads readers through the radical redesign of a company's...
Showing Page 1 to 10 of 57 Blog Posts