About Henry Glickel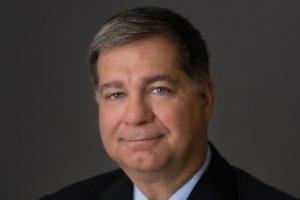 In his 20 plus years of recruiting, Henry has successfully conducted over 1000 searches in the area of sales, accounting/finance, IT, Human Resources, Client Services, Managers, Vice Presidents, and members of the C-suite and Board of Directors for small and large private and public companies. Henry was awarded "Most Valuable Player" by the president of BAO. In 2009 Henry earned the Certified Employee Retention Specialist (CERS) designation from the National Association of Personnel Services. The CERS credential (along with the CPC and CTS certifications) are the only national designations recognized globally by the personnel services and staffing industry. At the time of the designation, Henry was one of only 40 staffing professionals to have the designation. Currently, Henry is a Board of Director for the National Association of Personnel Services as well as their trainer for the immersion CERS training and certification. In 2012, Henry was named the H. Michael Boyd Excellence in Employment by the Association of Employment Professionals. An acknowledged leader in the industry, Henry has been published several times and is the author of the book "The Power of Proactive Recruiting", available in written, eBook and audiobook on Amazon, Itunes and Lulu Press.
Email: henry@salesrecruiters.com
Website: https://www.salesrecruiters.com
Category: Article
Mastering the interview process is essential for attracting and retaining top talent. It's not just about evaluating a candidate's qualifications and skills; it's also an opportunity for the candidate to assess whether your company is the right fit for them. To make the most...
Category: Book Review
Novice to expert, first time manager to CEO, everyone is at a different place in their sales journey. At different points along the way different strategies and methods could be useful to mold and shape your technique or position you to step into the...
Category: Article
Job interviews can be nerve-wracking, especially when faced with open-ended questions that begin with "describe." These questions often seek insights into your experiences, skills, and character. While they might seem challenging, with the right approach, you can transform them into opportunities to shine. In this post,...
Category: Book Review
This month, discover the captivating world of books on ideas and thinking, where imagination meets rationality. We hope these books empower you to challenge assumptions, fuel innovation, and expand your mind. As a sales professional, delve into these pages to unlock new perspectives and...
Category: Article
Recruitment has evolved significantly over the years, spanning five distinct eras that have reshaped the way recruiters, job seekers, and companies approach the hiring process. Each era has brought about unique changes and challenges, revolutionizing the recruitment landscape and transforming the dynamics between these key stakeholders. In this...
Category: Article
In the high-stakes world of job interviews, we are often conditioned to present ourselves as flawless, showcasing only our strengths and accomplishments. However, what if we dared to delve into our vulnerabilities and explore our negative qualities with honesty and humility? Practicing an answer...
Showing Page 1 to 22 of 130 Article Posts