About Henry Glickel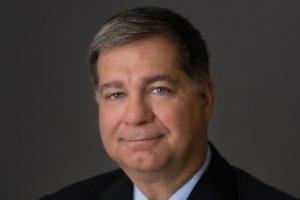 In his 20 plus years of recruiting, Henry has successfully conducted over 1000 searches in the area of sales, accounting/finance, IT, Human Resources, Client Services, Managers, Vice Presidents, and members of the C-suite and Board of Directors for small and large private and public companies. Henry was awarded "Most Valuable Player" by the president of BAO. In 2009 Henry earned the Certified Employee Retention Specialist (CERS) designation from the National Association of Personnel Services. The CERS credential (along with the CPC and CTS certifications) are the only national designations recognized globally by the personnel services and staffing industry. At the time of the designation, Henry was one of only 40 staffing professionals to have the designation. Currently, Henry is a Board of Director for the National Association of Personnel Services as well as their trainer for the immersion CERS training and certification. In 2012, Henry was named the H. Michael Boyd Excellence in Employment by the Association of Employment Professionals. An acknowledged leader in the industry, Henry has been published several times and is the author of the book "The Power of Proactive Recruiting", available in written, eBook and audiobook on Amazon, Itunes and Lulu Press.
Email: henry@salesrecruiters.com
Category: Article
It is important to quantify your successes when interviewing for a sales position. Though successful sales is not all about numbers, top performers know the answers to these questions without hesitation. How long is your sales cycle? How many sales calls do you...
Category: Article
Video conferences rose to popularity during the Covid pandemic and are a useful tool for connecting teams, meeting with clients, and conducting interviews remotely. Below are our ten top tips for keeping video conferences professional. Assess the lighting Good lighting is vital to great video as being...
Category: Article
Hiring a new Sales Manager is an important decision for any organization and a major question is always whether it should be an internal promotion or external hire. There are merits and drawbacks to both approaches and it's important to weigh them up before making a decision. Let's...
Category: Article
Conducting an interview this week? What you ask matters more than ever before as companies are looking to rehire following COVID-19. Whether it's the need for a candidate with a strong cultural fit, a unique skillset or a number of any other variables straining your hiring, here are 15 pop...
Category: Article
Interviews... it's become a common part of the lives of many looking to reenter the workforce following COVID-19 layoff. We've heard interviewing compared to a tennis match. The ball gets hit back and forth, rather effortlessly. You can hear the swoosh and the bounce of the ball. An...
By Henry Glickel, SRI
Category: Article
For the 2021 and 2022 years, Henry Glickel has been named to the First Interview Advisory Board for the second time. First Interview is the largest network of sales and marketing recruiters in the world with member split business in excess $10,000,000 per year....
Showing Page 1 to 10 of 58 Article Posts