About Henry Glickel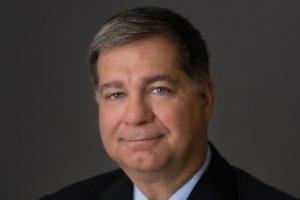 In his 20 plus years of recruiting, Henry has successfully conducted over 1000 searches in the area of sales, accounting/finance, IT, Human Resources, Client Services, Managers, Vice Presidents, and members of the C-suite and Board of Directors for small and large private and public companies. Henry was awarded "Most Valuable Player" by the president of BAO. In 2009 Henry earned the Certified Employee Retention Specialist (CERS) designation from the National Association of Personnel Services. The CERS credential (along with the CPC and CTS certifications) are the only national designations recognized globally by the personnel services and staffing industry. At the time of the designation, Henry was one of only 40 staffing professionals to have the designation. Currently, Henry is a Board of Director for the National Association of Personnel Services as well as their trainer for the immersion CERS training and certification. In 2012, Henry was named the H. Michael Boyd Excellence in Employment by the Association of Employment Professionals. An acknowledged leader in the industry, Henry has been published several times and is the author of the book "The Power of Proactive Recruiting", available in written, eBook and audiobook on Amazon, Itunes and Lulu Press.
Email: henry@salesrecruiters.com
Website: https://www.salesrecruiters.com
Category: Book Review
Cheers to 2022! 2021 is in the rearview mirror and a fresh start is upon us. As you dive into your personal money and professional sales goals, remember, mindset is everything. Don't get too caught up in the hustle and sacrifice purpose. Check out these 6 books that...
Category: Article
It's that time of year. Change is upon us as we ring in 2022. For some that means changing jobs, leaving a vacancy to fill with a new team member. As a company you seek to fill that vacancy quickly and with a quality candidate. No matter which...
Category: Article
Recruiting For The Christmas Purple Squirrel Candidate 'Twas two days before Christmas, when all through the recruiting arena, The recruiters had bolted left the office faster than cheetahs; The placement and invoices had all been submitted, On the searches that had been completed; All the candidate...
Category: Book Review
The holidays are upon us. The countdowns are unbelievable! Are the holidays really that close?! Believe it or not, ready or not, the season is coming. As you prepare your gift lists, and check them twice, why not add a book or two. We've taken out the guesswork and endless...
Category: Article
Indeed.com describes situational interview questions as: in-depth, hypothetical questions that can help you assess prospective candidates' critical thinking skills, creativity and how they may respond to potential challenges at work. Asking situational interview questions is one of the best ways for determining which candidate...
Category: Article
We are officially in the transition from summer to winter. Daylight is becoming noticeably shorter and temperatures have cooled considerably. Before the hustle and bustle of the holiday season, take this opportunity to pick up a great business book. Need a place to start? Check out these top...
Showing Page 1 to 11 of 66 Article Posts