About Henry Glickel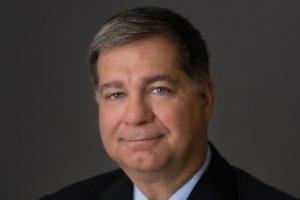 In his 20 plus years of recruiting, Henry has successfully conducted over 1000 searches in the area of sales, accounting/finance, IT, Human Resources, Client Services, Managers, Vice Presidents, and members of the C-suite and Board of Directors for small and large private and public companies. Henry was awarded "Most Valuable Player" by the president of BAO. In 2009 Henry earned the Certified Employee Retention Specialist (CERS) designation from the National Association of Personnel Services. The CERS credential (along with the CPC and CTS certifications) are the only national designations recognized globally by the personnel services and staffing industry. At the time of the designation, Henry was one of only 40 staffing professionals to have the designation. Currently, Henry is a Board of Director for the National Association of Personnel Services as well as their trainer for the immersion CERS training and certification. In 2012, Henry was named the H. Michael Boyd Excellence in Employment by the Association of Employment Professionals. An acknowledged leader in the industry, Henry has been published several times and is the author of the book "The Power of Proactive Recruiting", available in written, eBook and audiobook on Amazon, Itunes and Lulu Press.
Email: henry@salesrecruiters.com
By Henry Glickel | Mon Jan 11, 2021
Category: Book Review
Whether snowed in or just trying to get ahead on your business goals for 2021, here are five books we think you should have on your reading list this winter. Way...
By Henry Glickel | Mon Dec 21, 2020
Category: Article
As we look ahead to the night before Christmas, we can't let another year pass without sharing this simple delight of a recruiter's take on the night before Christmas for the fourth year in a row! Recruiting For The Christmas Purple Squirrel Candidate 'Twas two days...
By Henry Glickel | Sat Oct 10, 2020
Category: Article
It has happened to every company during one season or another…. You missed your sales goals. Your team didn't reach projections of income. Your entire company is behind for the year. Whether a sales executive, team manager or intern, missing the mark feels awful and can run you...
By Henry Glickel | Fri Sep 11, 2020
Category: Article
When it comes to hiring, asking the right questions in an interview is vital. While hearing about a candidate's job history, education, and skill credentials are important, it could be argued that the most important information you need to make a right hire is hearing...
By Celina Fouts, Henry Glickel | Wed Sep 02, 2020
Category: Book Review
Reading is a great way to be productive and pass time. As social distancing orders continue to remain across the United States and the world, there's no better time to freshen up your business leadership skills with a few highly recommended books. We've asked President of Sales Recruiters, Inc., Henry...
By Henry Glickel | Fri Aug 21, 2020
Category: Article
On June 5, 2020, Henry Glickel, President of Sales Recruiters, Inc. joined together with area business leaders to answer questions from community businesses both small and large during COVID-19. In just a few short months, the pandemic has caused many businesses to reduce their number of employees and restructure how...
Showing Page 1 to 10 of 60 Article Posts