About Stu Goldblatt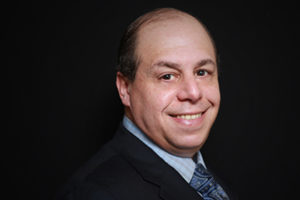 Stu is a sales 'junkie.' He joined the SRI team in February, 2010 after being both a candidate and a client of the firm over the previous 20 years. A graduate of Washington University in St. Louis, Stu brings a distinguished 25 year career history of innovative and progressive achievement developing and implementing strategic marketing and sales programs. Stu has successfully directed both large and small teams of technical, sales, and marketing professionals, he is uniquely qualified in helping his clients build award winning sales teams. A few of the disciplines that he has been successful in are; Fashion & Apparel, Medical Device & Equipment, IT Hardware, Software and Managed Services, Industrial Hardware, Internet and Mobile Communications, and Business Services. Stu earned the CPC (Certified Placement Consultant) and CERS (Certified Employee Retention Specialist designations from The National Association of Personnel Services. While in his previous employment Stu was awarded "Employee of the year" for achieving nine years of double-digit sales growth. It is this knowledge that helps Stu understand the needs of clients and candidates.
Email: stu@salesrecruiters.com
Category: Book Review
One thing we know is for sure, readers are leaders. Dive into one of our newly recommended business books. Why We Want You to Be Rich Donald Trump and Robert Kiyosaki Donald Trump and Robert Kiyosaki wrote Why We Want You To Be...
Category: Article
Employers across the USA have positions to fill, cash to spend and benefits to offer - even during a pandemic! And despite an economy that's trying to bounce back, many companies are seeking candidates to help meet their newly changed goals as they've pivoted to be successful...
Category: Article
I want to thank the staff at Sales Recruiters. The amount of time they took working with me along with the insight you provided was extremely valuable. It is apparent that you and your firm work at a high trust and commitment level. Both you and your clients work together...
Category: Article
It's a long process to apply for positions, interview and receive a job offer. Often times it is not until the third or forth interview that an offer is made for a position. As great and thrilling as an offer can be, sometimes it has to be turned down. It can...
Category: Book Review
Liberation Management Tom Peters In the new economy, hierarchical business structures are being consigned to the shredder and replaced with flexible, fast-responding, ad hoc groups of brainworkers. Tom Peters, author of the bestselling IN SEARCH OF EXCELLENCE is once again ahead of the curve, and now...
Category: Book Review
Reading is a great way to be productive and pass time. As social distancing orders continue to remain across the United States and the world, there's no better time to freshen up your business leadership skills with a few highly recommended books. We've asked President of Sales Recruiters, Inc., Henry...
Showing Page 1 to 2 of 11 Blog Posts